和田玉夹生在海拔3500米以上高绵延的昆仑山脉山岩中。和田玉原石经过自然的地质运动和冰川运动等长期的剥解为大小不等的块。
Hetian Yujia was born in the mountain rocks of the Kunlun Mountains, which stretch high above 3500 meters above sea level. Hetian Yuyuan stone after natural geological movement and glacier movement and other long-term stripping into blocks of varying sizes.
和田玉碎块经过雨水雪水冲刷流入河,随河流流入水中,称为和田玉山流水料,和田玉山流水原石经过玉龙喀什河几百甚至上万年的冲刷,就形成了和田玉原石。
Hetian jade fragments washed into the river through rain and snow water, with the river flowing into the water, called Hetian Yushan flowing water material, Hetian Yushan flowing water raw stone through the Yulong Kashi River hundreds or even tens of thousands of years of scour, the formation of Hetian Yuyuan stone.
玉的质地:温润细腻,颜色丰富,自然拙朴,皮色多姿,形态圆滑,体态多种,具五德之说,仁.义.礼.乐.忠
The texture of jade: warm and delicate, rich in color, natural simple, colorful skin color, smooth shape, various posture, with the theory of five virtues, benevolence. Righteousness. Rites. Joy. Loyalty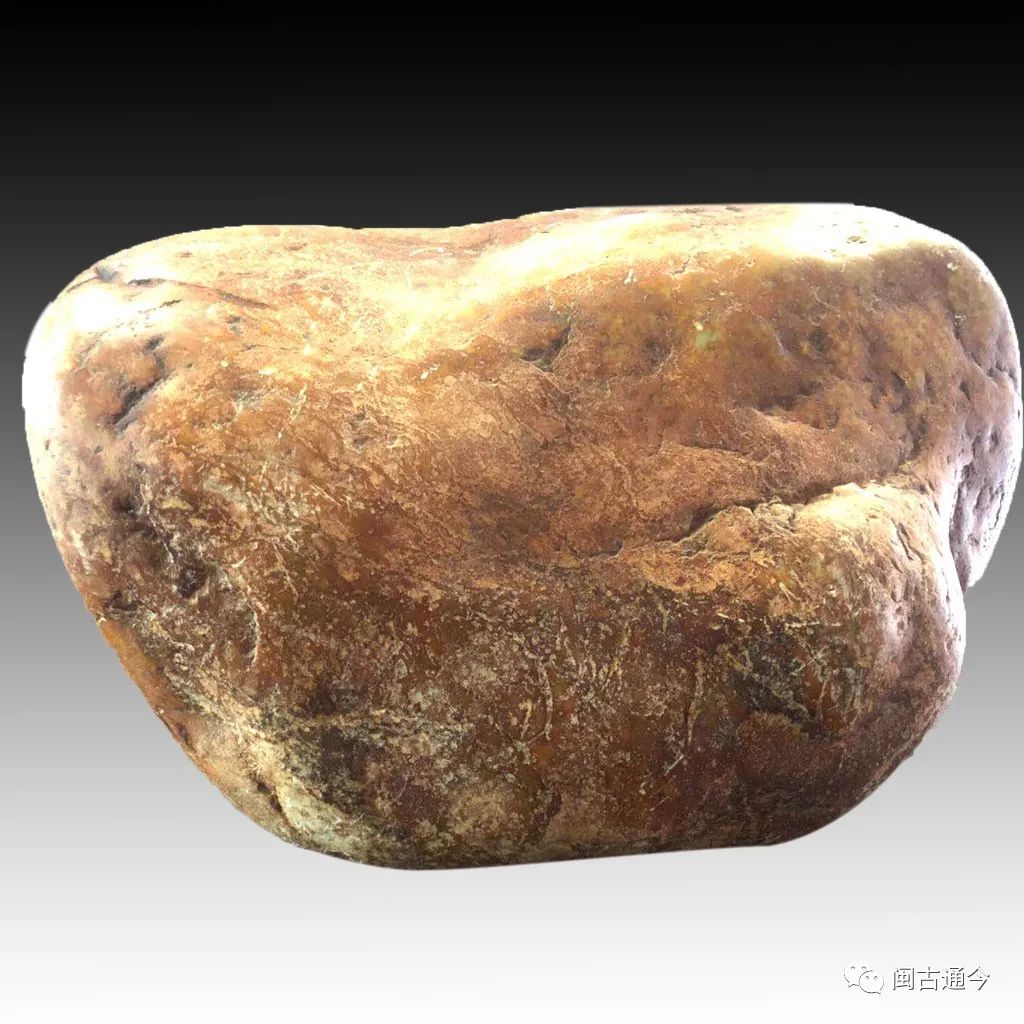 高:约33cm,直径:约46cm,底宽:约19cm,底长:约28cm
Thigh: about 33 cm, Diameter: about 46 cm, Bottom width: about 19 cm, Bottom length: about 28 cm
玉,是中华民族的瑰宝,是中华民族文化特色之一。在八千年的中国玉文化中,和田玉以其品质高雅、质地优良成为了历代王朝政治、文化、道德、宗教等方面的重要载体,并延续至今。和田玉的玉文化载体功能是以其物化产物(玉器)表现出来的。和田玉玉器根据用途不同可分为佩饰、摆件和器具三大类以及扳指、挂件、手镯、山子、瓶、炉、薰等若干小类。
Jade is the treasure of the Chinese nation and one of the cultural characteristics of the Chinese nation. In the eight thousand years of Chinese jade culture, Hetian jade has become an important carrier of politics, culture, morality, religion and so on in the past dynasties with its elegant quality and excellent texture, and has continued to this day. Hetian jade's jade culture carrier function is manifested by its materialized product (jade). Hetian jade articles can be divided into three categories according to their different uses, such as ornaments, ornaments and utensils, as well as wrench, pendant, bracelet, mountain, bottle, furnace, embalming and so on.
和田玉属于民族图腾有8000年的历史承载至今,自古就有黄金有价玉无价的说法,对于价格定义还是建立在相对存在的基础之上,工艺,原料,创意,作者,未来也会出现品牌价值,对于玉石来讲,国内外至今没有统一操作的通行标准,因此在市场上,大体同类质量的玉石或饰品,其价位却往往差别很大,很难掌握。和田玉与单晶体宝石不同,和田玉是由多晶体组成的矿物集合体,组成的矿物颗粒粗细不同、排列方式不同且分布往往不均匀,从而造成和田玉的颜色、结构、透明度、杂质等变化多样。和田玉原料的价值影响因素根据文化,国情,审美,创意,工艺,等诸多条件,但无追捧玉石价值将会褪去颜色,这就是"黄金有价,玉无价"的缘由,新手和行家对这句话也是有着完全不同的理解差异。
Hetian jade belongs to the national totem has a history of 8000 years bearing so far, since ancient times there has been gold valuable jade priceless saying, for the price definition is still based on the relative existence of technology, raw materials, creativity, authors, the future will also appear brand value, for jade, there is no uniform operating standards at home and abroad, so in the market, generally similar quality jade or jewelry, its price is often very different, very difficult to grasp. Hetian jade is different from single crystal gemstone. Hetian jade is a mineral aggregate composed of polycrystals. The mineral particles are different in thickness, arrangement and distribution, which results in a variety of changes in color, structure, transparency, impurity and so on. Hetian jade raw material value influence factors according to culture, national conditions, aesthetic, creative, craft, and many other conditions, but no pursuit of jade value will fade color, this is the "gold is valuable, jade is not valuable" reason, novice and expert also have a completely different understanding of this sentence.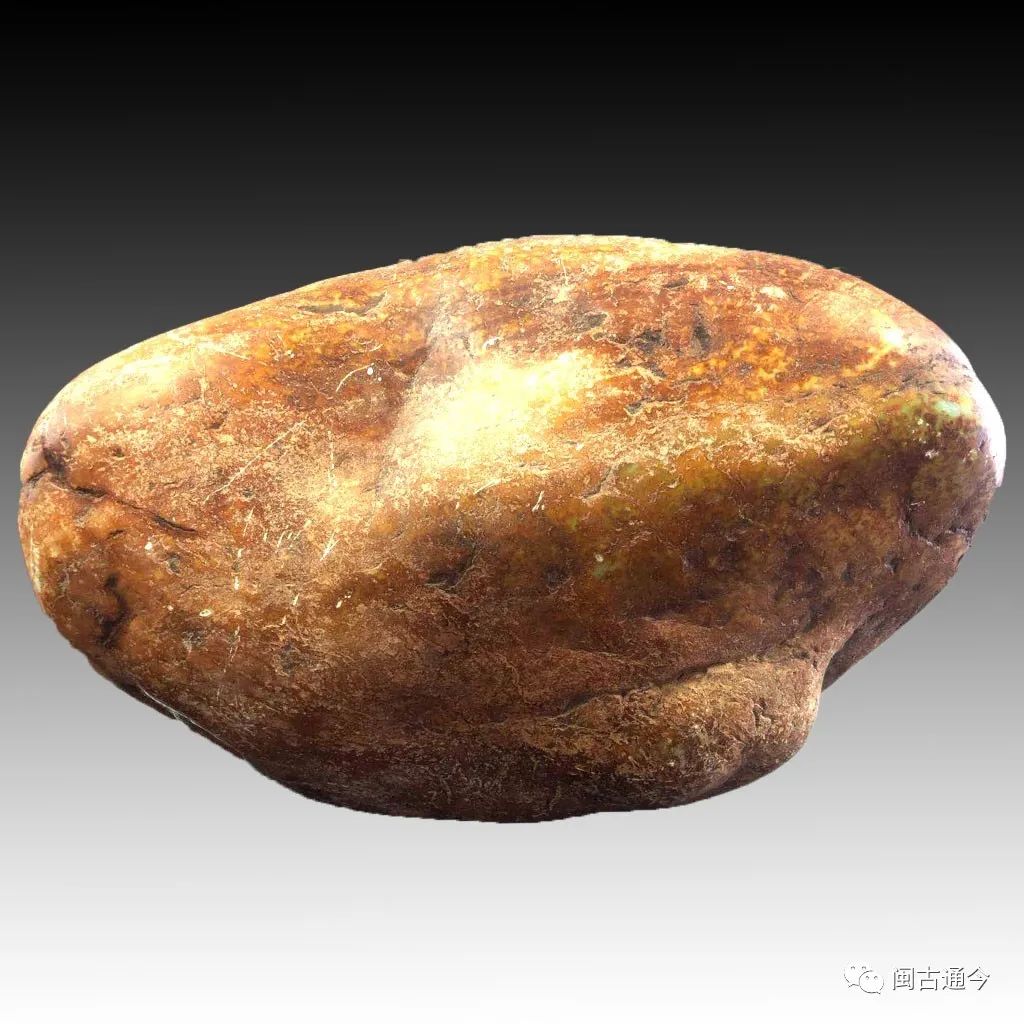 高:约33cm,直径:约46cm,底宽:约19cm,底长:约28cm
Thigh: about 33 cm, Diameter: about 46 cm, Bottom width: about 19 cm, Bottom length: about 28 cm
一、影响和田玉原料的价值因素 决定和田玉玉器原料价值的因素又包括品质、产地、产出环境(产状)三个部分。这三个因素相互作用、相互影响共同决定着玉器原料价值的高低。
The factors that influence the value of Hetian jade raw materials determine the value of Hetian jade raw materials include three parts: quality, origin and output environment. The interaction and interaction of these three factors together determine the value of jade raw materials.
二、雕刻品分级,玉不琢不成器
要明确的给和田玉籽料做好分级,才能更好的生存下去。
在评价玉的时候无外乎"料","工","意"这三点。
料超一等,价差十倍。
工超一等,价差十倍。
意超一等,价差十倍。
2. Sculpture classification, jade not cut into a device Must give the Hetian jade seed material to do the classification clearly, can survive better. In the evaluation of jade is nothing more than "material "," work "," meaning" these three points. The material is more than one, and the price difference is ten times. The price difference is ten times. The price difference is ten times.
从收藏角度来看,作品必须是料顶级,工顶级,意顶级,达到了这三点才能叫收藏级籽料作品。收藏级籽料价格比普通级别的价格要高上10倍。一个普通级别的籽料3000块,一个收藏级别的籽料300万。以此类推,收藏级下面是顶级,料子顶级、工顶级、题材普通。再往下要么是料顶级工一般,要么是工顶级料一般。把这样的精品的每一个因素做到顶级,价格就是普货的10倍,原石籽料一般来讲还是依附于成品的价值属于投资思路,未来籽料奇石才会成为籽料原始形态的表现
From the point of view of collection, the work must be material top, work top, meaning top, to achieve these three points can be called collection grade seed material works. The price of collection grade seed material is 10 times higher than that of ordinary grade. a common grade seed material 3000 pieces, a collection grade seed material 3 million. And so on, below the collection level is the top, material sub-top, industrial top, subject matter ordinary. Then down is either the top of the general material, or the top of the general material. The price is 10 times as high as that of the common goods. The value of the raw seed material is generally attached to the finished product belongs to the idea of investment. In the future, the rare stone of the seed material will become the original form of the seed material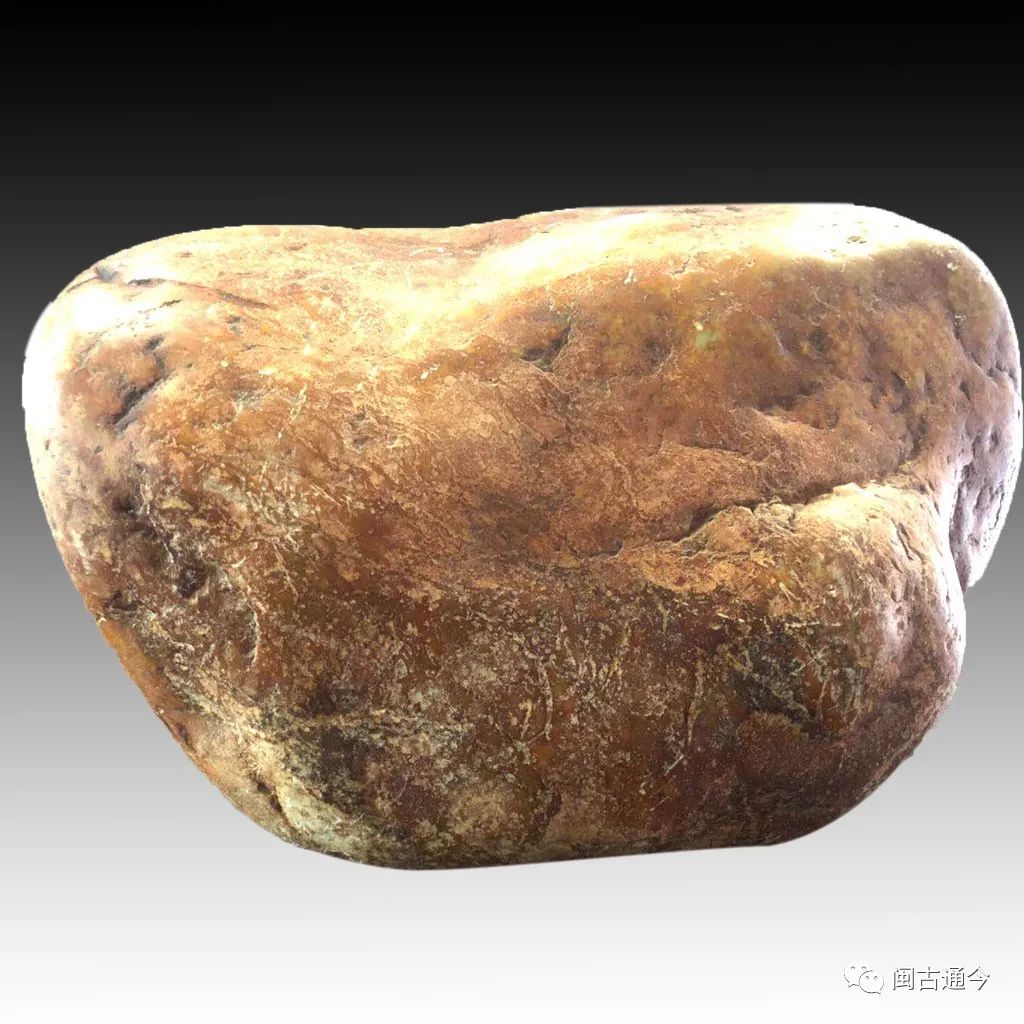 高:约33cm,直径:约46cm,底宽:约19cm,底长:约28cm
Thigh: about 33 cm, Diameter: about 46 cm, Bottom width: about 19 cm, Bottom length: about 28 cm
1.品质品质等级是作为相对价值的指标,品质和价值并没有一一对应的关系。和田玉的结构、透明度、光泽、绺裂、瑕疵等因素构成了和田玉的特征。由于组成和田玉的矿物颗粒较细,肉眼看不到颗粒,只有在显微镜下才能看出其晶形,一般呈纤维状、毛毡状交织在一起,因而其结构非常细腻,从而韧性好。影响和田玉原料价格的因素主要有质地、颜色、光泽及透明度、块度(重量)和形状五个方面。
1. quality grade is a relative value index, there is no one-to-one relationship between quality and value. Hetian jade structure, transparency, luster, grain crack, defects and other factors constitute the characteristics of Hetian jade. Because the mineral particles that make up Hetian jade are fine, the particles can not be seen by the naked eye, and the crystal shape can only be seen under the microscope, which is generally fibrous and felt-like intertwined, so its structure is very delicate and thus has good toughness. The main factors affecting the price of Hetian jade raw materials are texture, color, luster and transparency, block (weight) and shape.
(1)质地质地是指组成和田玉的矿物颗粒大小、形状、均匀程度及其相互关系的综合表现。高质量的和田玉玉器要求:质地致密、均一、细腻,半透明或微透明,无或少有绺裂,洁净杂质少,瑕疵少;而低质量的和田玉对质地的要求则要有所降低。
(1) Qualitative geology refers to the comprehensive representation of the size, shape, uniformity and interrelation of mineral particles that make up Hetian jade. High quality Hetian jade requirements: dense, uniform, delicate texture, translucent or slightly transparent, no or little grain crack, less clean impurities, less defects; and low quality Hetian jade texture requirements to reduce.
(2)颜色颜色是评价和田玉的重要因素,依据颜色和田玉分为八个大类,一般来说,以羊脂白玉、白玉、黄玉为佳,碧玉、墨玉次之,糖玉、青玉、青白玉再次之。除白玉以外其他七类要求颜色要从色调、浓度、纯度、均匀度四个方面进行观察分析,颜色色调要正,不偏色,无杂色;浓度的评价是对颜色色彩饱和度而言的,要求浓淡适宜;纯度的评价,一般是越纯正越好,偏色时则较差,如绿色,以正绿为最好,灰绿、蓝绿均较差;均匀度要求颜色要均匀一致。另外,和田玉常常出现两种以上颜色,如带有皮色、糖色时,颜色的搭配好,俏色巧妙或新颖的,可使作品增色,甚至价值倍增。
(2) Color is an important factor in the evaluation of Hetian jade. It is divided into eight categories according to color Hetian jade. Generally speaking, it is preferred to be white jade, white jade and topaz, followed by Jasper and Moyu, and then sugar jade, sapphire and sapphire. In addition to white jade, the other seven types of color should be observed and analyzed from four aspects: hue, concentration, purity and evenness. Color tone should be positive, not partial color, no variegated color; concentration evaluation is for color saturation, the color should be appropriate; purity evaluation is generally the more pure the better, color deviation is poor, such as green, green is the best, gray green, blue green are poor; uniformity requires uniform color. In addition, hetian jade often appears more than two colors, such as with leather color, sugar color, the color collocation is good, beautiful color clever or novel, can make the work add color, even double the value.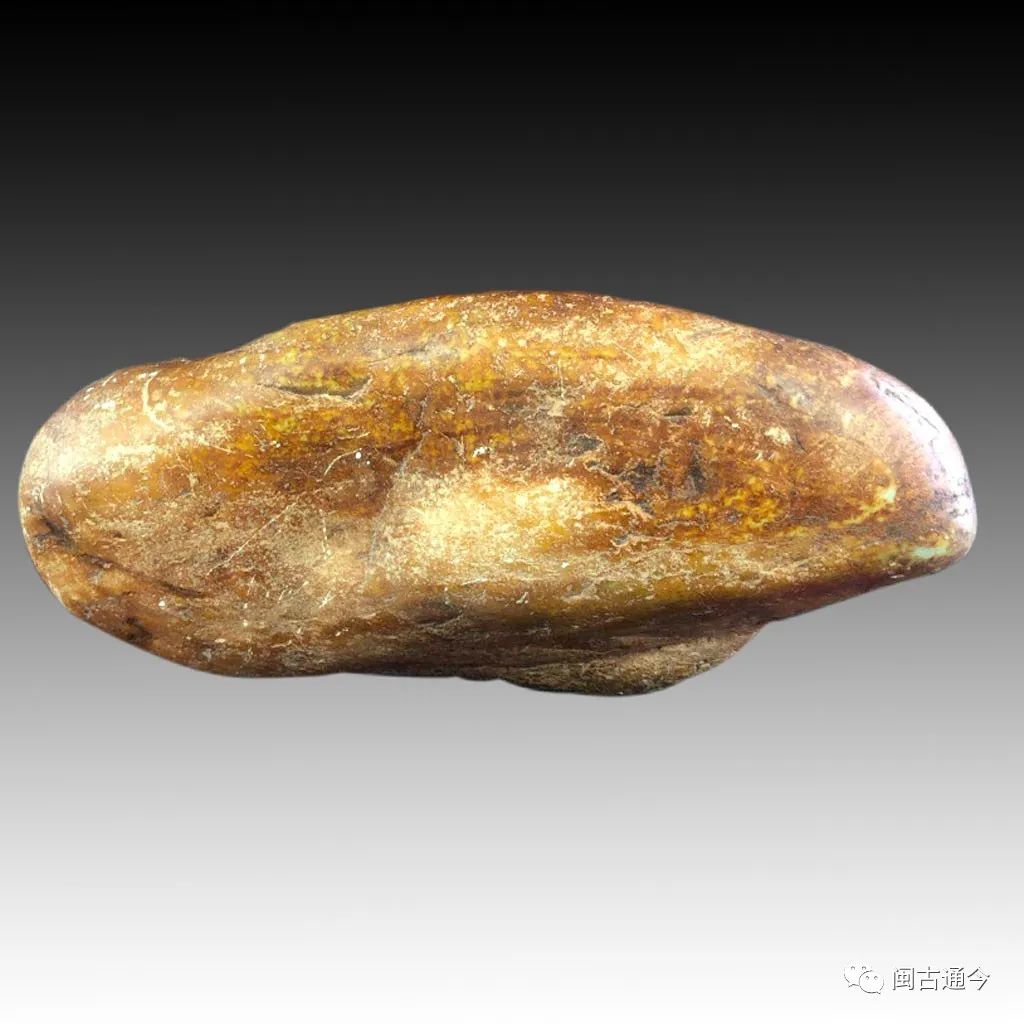 高:约33cm,直径:约46cm,底宽:约19cm,底长:约28cm
Thigh: about 33 cm, Diameter: about 46 cm, Bottom width: about 19 cm, Bottom length: about 28 cm
此藏品放于泉州闽古通今,可议价交易,本公司承诺购买此藏品珍贵且稀有,流通量极少,有收藏投资价值、市场价值、文化价值,升值空间较大。
咨询热线:0595-8207 5752
公众号:闽古通今
官方网站:http://mingutongjin.com/
The collection of this group isplaced inQuanzhou, Fujian, and can be negotiated and traded. The company iscommitted tothe purchase of this collection of precious and rare, with verylittlecirculation. It has the value of collection, the value of the market,the valueof the market, the value of the culture, and the great value oftheappreciation.
Hotline:0595-8207 5752
Public No.: Mingutongjin,
Mina Officialwebsite:http://mingutongjin.com